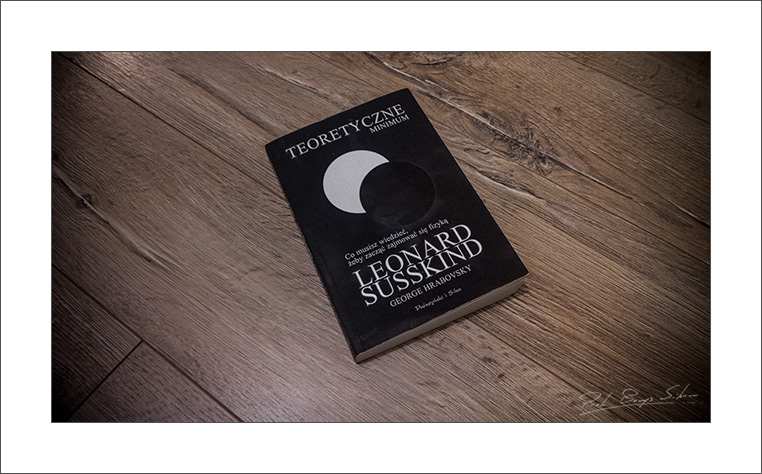 pozycja w zamyśle dedykowana osobom zainteresowanym poważniejszym wejściem w fizykę. główny z autorów – nobilitowany fizyk, specjalizujący się w tematyce teorii strun szybko ściąga na ziemię ambitnych semiścisłowców, serwując z rozdziału na rozdział coraz to poważniejsze arkana matfizyki przy samych zjawiskach fizycznych ukrytych w głębokim, dalszym planie. stosowane skróty w działaniach powodują, że książka nie jest samowystarczalna – istnieje konieczność posiłkowania się dodatkową literaturą i samodzielnym wyszukiwaniem wyjaśnień w innych źródłach. to wszystko przekłada się na fakt, że książkę czyta się z każdą stroną szybciej i – niestety – pobieżniej. a mroki w głowie pozostają.

info:
obraz i plastyka w całości uzyskane aparatem
cyfra, zachowana oryginalna kompozycja zdjęcia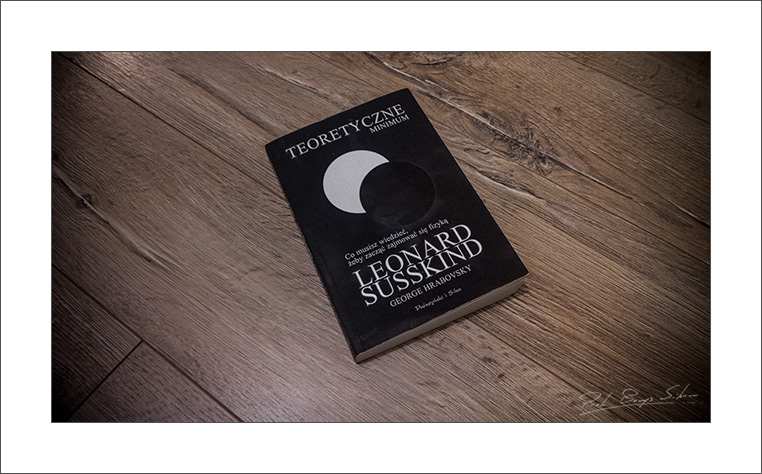 the book intended to be dedicated to people interested in deeper physic's engagement. the main author – ennobled physicist, specialized in string theory, downs to earth very quickly all those abitious semisciencists by serving them, chapter after chapter, more and more complicated mathphysics arcana – while same physic phenomenons are hidden in the deep, deep background. shortcuts in math formulas causes that book is not self-reliant, it is necessary to look for additional informations and other literature as well as looking for explanations in other sources. everything that leads to the fact that reading process of the book is quicker and quicker – and unfortunately – more desultory. and murks in head are still staying there.

info:
picture obtained in camera
digital, original photo composition